2 T-Shirt Designs to Choose From
($15.00 plus shipping and handling fees)
Bumper Stickers ($2.00 plus shipping and handling fees)
Cookbook $10.00 (plus shipping and handling fees)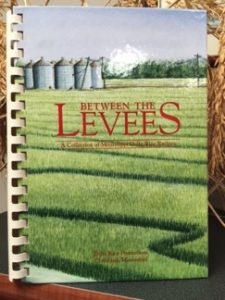 Includes appetizers and Soups, Salads, Side Dishes, Desserts, and Special Diets.
Entrees include Beef, Poultry, Pork, Catfish, and Seafood.
To order any of these items, please call (662) 843-8371 or email mail@deltaricepromotions.org with subject line "Delta Rice Promotions". We will give you shipping and handling costs so that you may mail a check to P.O. Box 1678 Cleveland, MS 38732.